Tom Barron

, President
Lisa Simantob and Nevin Senkan, International

Diane Good

, Incoming Pres.

Rachael Lowenthal,

Vocational

Marsha Hunt

, Past Pres.

P

hil Gabriel

,

Youth

Paul Aslan

, Vice Pres.

Jim Meyer

, Community

Jim Crane

, Secretary

Aly Shoji

, Peace Chair

Terry M. White

, Treasure

r

Steve Day

and

Gordon Fell

, Foundation

Ronald Lyster

, Webmaster

Aly Shoji, Board Member

M

arsha Hunt and Dwight Heikkila

, Membership

Chris Bradford, Board Member
John O'Keefe, Programs
Events
Upcoming Meetings and More
2018
R. I. P.

Bob Lusk
January 10, 1923 - March 29, 2018
"Dad was very proud to be in the Westwood Village Rotary club and also a very proud Bruin! When we'd go on family vacations, a Rotary club flag was packed with his blazer and he'd attend a meeting in another city. I cannot remember how many years he had of perfect attendance but it was a lot! So, we'd be off on a hunting or fishing trip and Dad would make time to go to a Rotary club meeting. He also was very proud that my sister, brother and I all were selected in different years to represent the club as exchange students with Japan."
-- Janet

Lusk Robertson --

Art Henry
February 11, 1938 - March 21, 2018


In 1972, Pastor Art Henry accepted a call to Village Lutheran Church of Westwood where he served for 26 years. During those years, he was a member of the board of directors at Lutheran Hospital Society, Claremont School of Theology, and the Philanthropic Society of Los Angeles. He served for 40 years as Chaplain for the Chief Special Agents and the Peace Officers Association of Los Angeles County.
April 26 - Stephen Dickey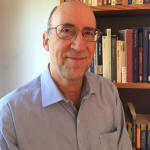 Get ready for Shakespeare - William that is! Stephen Dickey, a UCLA professor and expert on the greatest author and poet of all time, will give us an interesting insight into the works of Shakespeare. His topic "Shakespeare from the Globe to the Global" will enhance your knowledge of the greatest writer-poet in history.
A senior lecturer in the UCLA English Department, Stephen Dickey has received numerous teaching prizes, including the Distinguished Teaching Award in 1993. He teaches various courses in Shakespeare, the English Renaissance, and the Beat Generation, as well as introductory courses in poetry and drama. From 2002-16, Dickey served on the faculty of the Folger Teaching Shakespeare Institute, an NEH-supported program for high school teachers from across the country, held biennially at the Folger Shakespeare Library in Washington, D.C. Recent publications include works on Romeo and Juliet, the Henry IV plays, American interest in Shakespeare during the Civil War, and the katabasis motif in Beat literature. In 2016-17, he curated America's Shakespeare: The Bard Goes West at the Los Angeles Central Library.
May 3 - Jorja Leap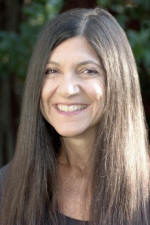 Dr. Jorja Leap
is an anthropologist and Adjunct Professor at the UCLA Luskin School of Public Affairs, Department of Social Welfare. She is recognized expert in gangs, violence and crisis intervention. MS-13 gangs have become a national issue, but are especially prevalent here in Los Angeles, and known for their extreme violence. Professor Leap will provide an inside view of MS-13 gang activity and organization structure. Although a prolific writer, her scholarship isn't in the library or on a computer, rather her focus is on the street where LA gangs hold sway.
May 10 - Dark at Noon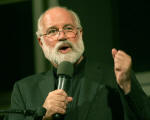 This evening the WVRC will have a joint meeting with the Santa Monica Rotary Club. The Clubs will be honoring Fr. Greg Boyle, founder of Homeboy Industries, and organization that converts young gang members from their gang participation and employs them in various jobs in industry. The primary effort is working for the Homeboy Bakeries.
We will be meeting at the

DoubleTree Inn in Santa Monica.
May 17 - Dr. Karin Michels, ScD, PhD. - "Food Fiction"

Dr. Michels, a professor and chair of the UCLA Dept. of Epidemiology, will speak on "food fiction." If you are concerned about what you should eat, or not eat, this is the day you won't want to miss. The answers may surprise you!

Dr. Michels has a long-standing interest in the role of nutrition in maintaining health. She has made numerous methodologic contributions to the field of nutritional epidemiology and has explored the importance of a healthy diet to cancer prevention throughout the lifecourse.
May 24 - Paul Koretz, Councilmember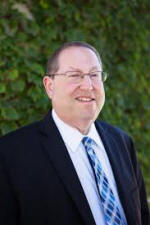 City councilmember of the 5th District in Los Angeles, Paul Koretz, will give us an update on the various issues affecting those in his district as well as Los Angeles. Paul has always provided information that generated a number of questions. Our club is in his district, as is UCLA, so get ready to put him on the spot.
---
April

is Maternal and Child Health Month
May

is Youth Service Month
May 10 - Evening Joint Meeting with the

Santa Monica Rotary Club honoring Fr. Greg Boyle, founder of Homeboy Industries
May 17-20 - District Conference (Indian Wells)
June is Rotary Fellowships Month
June 23-27 - RI Convention (Toronto)
June 30 -

Demotion Party at the Beach Club
November 10

- Paul Harris Dinner - Union Station