Welcome to the Friendly

Westwood Village Rotary Club

Meetings Thursday noon @

Hillel at UCLA




574 Hilgard Avenue, Los Angeles, CA 90024


Except Fourth Thursday of the Month on Zoom


Mailing Address: PO Box 24114, Los Angeles, Ca 90024

A 100% Paul Harris Club!

UCLA Rotaract Webpage

Chris Gaynor

, President

Nevan Senkan,

International

Steve Day,

President Elect

Diane Good

,

Youth and Vocational

Benjamin Fisher

, Vice President

Aaron Donahue,

Community

Nancy McCready,

Secretary

Marsha Hunt,

Peace

Terry M. White

,

Treasurer

Tom Barron,

Director-at-large

Ronald Lyster

,

Webmaster

Mark Rogo

,

Membership

Jim Crane,

Sergeant-at-Arms

Aly Shoji,

Social Media
*
Last Zoom Meeting
*
Events
March 23 - Dr. Pranav Amin on Zoom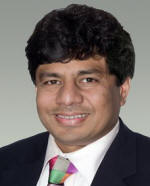 Dr. Pranav Amin is a former Rotary Scholar, and is now an ophthalmologist in Yuba City, California. He received his medical degree from N.H.L Municipal Medical College and has been in practice for more than 20 years.
March 30 - Terry Tegnazian on Zoom
Terry will update us on upcoming Westwood Village Library Music Concerts (LA Musical Salon). The Los Angeles Musical Salon is a 501(c)(3) charitable nonprofit corporation, formed in 2008 following the successful 2008 Inaugural Season of the L.A. Musical Salon Dinner-Concert Series.
April 6 - Judy Bernstein @ Persian Gulf
In her capacity as an International Rescue Committee mentor in 2001, Judy met co-authors, Benson Deng, Alephonsion Deng and Benjamin Ajak. Awed and deeply touched by their tragic childhoods, epic journey, and heroic survival, she turned her attention to helping them develop their poignant stories. They Poured Fire on Us from the Sky: The True Story of Three Lost Boys of Sudan was published in June, 2005.
April 13 - Chrys Rhodes @ Persian Gulf
A Child Development Specialist, Chrys Rhodes works for The Center for Childhood, a non-profit on the west side helping families in need. Its mission statement is, "The Center for Childhood enhances the quality of life for children. as a developmental and learning experience, promote parenting skills in a multi-cultural community and counter the neglect and abuse of children."
April 20 - Bruce Rosen
Bruce Rosen is Executive Director of The Bandini Foundation, a non profit organization created for the benefit of veterans. The Bandini Foundation was founded in 2008 by members of the Bandini family and Scott Morey. According to their website, "We are also the family that donated the land that the West Los Angeles Veterans Administration occupies today. Our family has been involved with keeping the property veteran centric since 1887. The Bandini Foundation has been running the Heroes Golf Course since 2011 located at the West Los Angeles Veterans Administration. All veterans play golf free of charge. The Foundation only hires veterans to go through the jobs training program offered at the Heroes Golf Course. We have partnered with many local country clubs to help with the hiring process after the veterans complete the jobs training program. We are also in partnership with the Westside Food Bank to help provide food for homeless veterans."
April 27 - Shea Pitts
Born in Beverly Hills, Shea Pitts decided to attend UCLA because his mom and dad both attended and it is in a location that sets him up best for success in his major. He lists the biggest thrill in his athletic career as making a tackle for a loss, causing a fumble, and recovering the fumble all in the same play. His dad and grandpa both played in the NFL for the Packers; his dad played football (defensive back) at UCLA (1981-84) for coach Terry Donahue and was a member of Bruin teams which played in the Rose Bowl following the 1982 and 1983 seasons. Shea earned his undergraduate degree in Political Science and is currently enrolled in the Transformative Coaching and Leadership graduate program.
2023
March 23-28

-

District Humanitarian Trip to Belize


April 15 - Pageant of the Arts


April 22 - Private Tour of Otto & Sons Nursery in Fillmore


April 28-30 - RYLA


May 4-7

-

District Conference


May 20 - District Assembly


May 27 - 31 RI Convention - Melbourne


June 25 - Demotion Party @ Whiskey Reds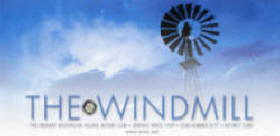 | | | | | | | |
| --- | --- | --- | --- | --- | --- | --- |
| | | | | | | |
Rotary is a leadership organization made up of local business, professional and civic leaders who meet regularly to get to know each other, form friendships and, through that, get things done in our local community. Rotary is the world's oldest and largest service organization (founded in 1905).