Paul Aslan

, President

Marsha Hunt, International

Nancy McCready

, Incoming Pres.
Phil Gabriel, Youth

Diane Good

, Immediate Past Pres.

Ellen Horwitz, Vocational

Adel Shalaby, Vice Pres.

Jim Meyer

, Community

Roozbeh Farahanipour, Secretary

Brian Whitney, Programs

Terry M. White

, Treasure

r

Nancy McCready, Marketing

Dwight Heikkila

, Membership

Steve Day

, Foundation

Ronald Lyster

, Webmaster

Mike Newman, Ed Jackson, and Ron Lyster, Board Members At Large
Events
Upcoming Meetings and More
2019
August 29 - Gary Farmer
Following The Streets Are Blue, this book, More Than Heroic, marks the second installment by our speaker, Gary Farmer, in a series of true tales of service from the front lines of the Los Angeles Police Department. The realities of police work are captured through the spoken words of thirty former officers with the Los Angeles Police Department. The most powerful aspect of their words is that they reveal the individuals behind the badge, the individuals you call when in need. The officers, like others who serve in law enforcement, willingly answered the call to put themselves in harm's way to protect and serve. Gary Farmer served on the Los Angeles Police Department from 1975 to 2007. His thirty plus years included assignments in patrol, vice, gangs, and detectives, and he worked Wilshire, Seventy-Seventh, and Hollywood Divisions among others. His son is currently on the Los Angeles Police Department.
September 5 - James Ragan, PhD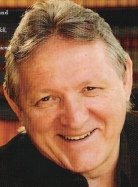 James Ragan
is a poet, the author of 9 books, translated into 15 languages. He has read for the U.N, Carnegie Hall and for 7 heads of state including Czech President Vaclav Havel, So. Korean Prime Minister Young-Hoon Kang and for Mikhail Gorbachev at Moscow's Int. Poetry Festival (with Seamus Heaney, Robert Bly and Bob Dylan). Has appeared on CNN, C-SPAN, NPR, PBS and in 30 Anthologies. His poems have been described as "arresting and distinctive" (Richard Wilbur), "sparing no passion in believing they sing" (Seamus Heaney), "fine-grained and witty" (C.K. Williams), and "dominating--with insight that marks major poets" (Miroslav Holub). His plays "The Landlord" and "Commedia" have been produced in the U.S, Beijing, Moscow, Athens, Prague etc. Worked as a screenwriter at Paramount Pictures for Prod. Al Ruddy and in production on Oscar winners "The Godfather" and "The Deer Hunter" as well as "The Border," "Dom" (The House), and "The Rising." He has a Ph.D. and served for 25 yrs as Director of USC's Professional Writing Program and for 25 summers as Distinguished Professor of Poetry at Charles U. in Prague. In 1996 Buzz Magazine named Ragan one of the "100 Coolest People in Los Angeles: Those Who Make a Difference." He is the subject of the 2016 Arina Films documentary, "Flowers and Roots, Ambassador of the Arts," winner of the Remi Platinum Prize at the 49th Houston Int. Film Festival.
September 12 - Stephen J. Lombardo, MD
Bring a Special Guest Today!
Dr. Lombardo currently serves as a team physician for the Los Angeles Lakers and the Los Angeles Sparks and an orthopedic surgeon consultant for the Los Angeles Dodgers, Los Angeles Kings and Los Angeles Angels of Anaheim. Throughout his career, Dr. Lombardo has served in many leadership positions among professional organizations, including past president of the National Hockey League Team Physicians Society and the National Basketball Association Team Physicians Society. He is a fellow with the American Academy of Orthopaedic Surgeons and a member of the American Orthopaedic Society for Sports Medicine, American Orthopaedic Association and the International Arthroscopy Association. He has published extensively in professional journals on several sports medicine topics, including ACL reconstruction in the NBA. He has formerly served as a team physician with the U.S. Olympic Basketball Team and the Harlem Globetrotters. In addition to his clinical work, Dr. Lombardo is an associate professor in the department of orthopedics at the University of Southern California in Los Angeles. He earned his medical degree from the University of Kentucky in Lexington and completed his residency in Orthopaedic Surgery at the USC Medical Center in Los Angeles. Dr. Lombardo also completed a fellowship in sports medicine at the Kerlan-Jobe Orthopaedic Clinic.
September 19 - Ronald Gabriel "Big Game Hunter"
---
August 24 - District Picnic
September 29 - Club Picnic @ Holmby Park
Oct. 3 - DG Melody St. John
Oct. 18 - 20 - WVRC visits San Francisco Chinatown!

(Contact Adel Shalaby)
Oct. 27 - Rotary Foundation Celebration.
2020
June 6 - 10 -
Rotary International Convention, Honolulu, Hawaii