Welcome to the Friendly

Westwood Village Rotary Club

Meetings Thursday noon @ Guido's Restaurant


11980 Santa Monica Blvd
Except Fourth Thursday of the Month on Zoom


Mailing Address: PO Box 24114, Los Angeles, Ca 90024

A 100% Paul Harris Club!

UCLA Rotaract Webpage

Chris Gaynor

, President

Nevan Senkan,

International

Steve Day,

President Elect

Diane Good

,

Youth and Vocational

Benjamin Fisher

, Vice President

Aaron Donahue,

Community

Nancy McCready,

Secretary

Marsha Hunt,

Peace

Terry M. White

,

Treasurer

Tom Barron,

Director-at-large

Ronald Lyster

,

Webmaster

Mark Rogo

,

Membership

Jim Crane,

Sergeant-at-Arms

Aly Shoji,

Social Media
*
Last Zoom Meeting
*
Events
February 9 - Mobolaji Olambiwonu
Award-winning documentarian, Mobolaji Olambiwonu will talk to us about his movie, Ferguson Rises. Mobolaji Olambiwonnu is an award-winning director with his B.A. in Communications from University of California at Los Angeles (UCLA) and M.F.A. from the American Film Institute (AFI's) directing program. He has been directing branded content, commercials, corporate videos and documentaries for the past 20 years, for clients such as HBO, Lion's Gate, Discovery Channel, PBS, LA Metro, Gehry Partners and Sony. He has earned 3 Hermes award, an international Videographer award and a Director's Guild of America (DGA) award for his work. Mobolaji's strength as a director is in telling moving and relatable stories centered around products, services or causes with a backdrop that is visually stunning and on budget. "People will forget what you said, people will forget what you did, but people will never forget how you made them feel." - Maya Angelou.
February 16 - Hillel at UCLA Leadership
The Professional Staff welcomes WVRC to Hillel at UCLA, providing the history of Hillel globally and at UCLA, and informing us about UCLA Hillel's services to UCLA students.
February 23 - Emerson Speech & Debate Team on Zoom
The Emerson School Speech and Debate Team is back competing in person and they would like to share with us how they have been doing.
March 2 - TBA
March 9 - Hydee Soto
Hydee Feldstein Soto is the 43rd Los Angeles City Attorney, elected in November 2022 and sworn into office in December 2022. She is the City's general counsel and serves as legal advisor to the Mayor, City Council, and to the hundreds of boards, departments, officers and entities that make up the City of Los Angeles.
March 16 - Club Assembly

Club Assembly. Your participation is needed. Don't miss it!
March 23 - Dr. Pranav Amin on Zoom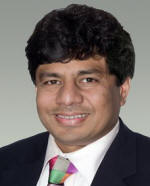 Dr. Pranav Amin is a former Rotary Scholar, and is now an ophthalmologist in Yuba City, California. He received his medical degree from N.H.L Municipal Medical College and has been in practice for more than 20 years.
2023
February 11

- Academy Award Museum. Contact Benjamin Fisher



March 23-28
-
District Humanitarian Trip to Belize
April 15 - Pageant of the Arts

April 28-30 - RYLA

May 4-7
-
District Conference


May 27 - 31
RI Convention - Melbourne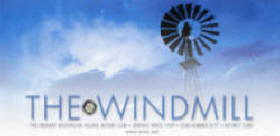 | | | | | | | |
| --- | --- | --- | --- | --- | --- | --- |
| | | | | | | |
Rotary is a leadership organization made up of local business, professional and civic leaders who meet regularly to get to know each other, form friendships and, through that, get things done in our local community. Rotary is the world's oldest and largest service organization (founded in 1905).