Welcome to the Friendly

Westwood Village Rotary Club

Meeting Thursday noon
First & Third Thursdays @ Guido's Restaurant
Second and Fourth Thursdays on Zoom



Mailing Address: PO Box 24114, Los Angeles, Ca 90024

A 100% Paul Harris Club!

UCLA Rotaract Webpage

Chris Gaynor

, President

Nevan Senkan,

International

Steve Day,

President Elect

Diane Good

,

Youth and Vocational

Benjamin Fisher

, Vice President

Aaron Donahue,

Community

Nancy McCready,

Secretary

Marsha Hunt,

Peace

Terry M. White

,

Treasurer

Tom Barron,

Director-at-large

Ronald Lyster

,

Webmaster

Mark Rogo

,

Membership

Jim Crane,

Sergeant-at-Arms

Aly Shoji,

Social Media
*
Last Zoom Meeting
*
Events
October 6 - LAPD Captain Jonathan Tom


In Person at Guido's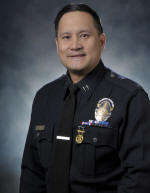 LAPD Captain Jonathan Tom, Sgt. Marco Briones and Officer Sorina Thomas will inform us on community issues and on human trafficking.
October 13 - Dr. J. Mulchaey (on Zoom)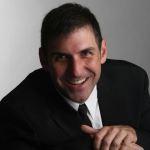 The James Webb Space Telescope represents one of the most staggering combined feats of science, technology, and engineering in human history. From its inception in the mid-1990s, to its launch into space on Christmas Day 2021, more than 10,000 people collaborated in making this extraordinary instrument. Immediately fulfilling its promise, the Telescope is now giving astronomers - and the public worldwide - astonishingly detailed, beautiful new images of our cosmos. Dr. Mulchaey will discuss the secrets that these images are revealing, and new clues to the Universe that the Telescope will unlock.
October 20 - District Governor
Olivia Patterson Ryans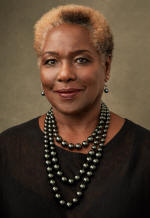 In her own words:

"Born the oldest of six children, I learned leadership, management, organization, accountability and responsibility at a very early age. I did not realize I had these skills until later in my adult life. You see, my sibling labeled my attributes as bossy, controlling, nosy and demanding ... thus I was labeled....

"A graduate from Pepperdine University with degrees in math and psychology, I taught high school algebra and geometry, earning teacher of the year from LA Unified School District. After obtaining my Master's degree, I worked as a High School Counselor and Dean of Students. It was my intention to be a High School Principal, but working as an administrator, I became disillusioned with the politics of education. I could not continue to graduate students who did not speak or read English. I love teaching; I could no longer work in the system.

I went to work in the auto industry as a fleet manager building and selling commercial trucks. I quickly grew into management where I created and implemented curriculum and classes for new sales people. I've won numerous sales awards. I've lead employees in several community projects, giving back to the community.

The horrific events of 9/11 destroyed many small and medium sized businesses, right along with the Twin Towers. With the loss of so many businesses, the bottom fell from under my commercial truck business. I went full time into the real estate industry, which I work today. I focus in commercial real estate, specializing in multi-family or apartment buildings. I also do quite a bit of work in probates.

It was through my community work, representing Ford Motor Co. that I was first introduced to Rotary. I was an active member of the Inglewood Chamber of Commerce and wanted a different vehicle with which to interact with the community. Diana Sanchez of LAWA sponsored me for membership to the Inglewood Rotary Club, July, 2003.

Rotary has become a major part of my life. I work and play with people from every community and from all over the world; a few have become my best friends. The greatest gift that I have received from Rotary is my beloved husband. What a joy it is to have a life partner who shares my Rotary values and experiences."
2022
Nov. 20 -
Million Dollar Benefit Concert
2023
March 23
-
District Humanitarian Trip to Belize


May 4-7
-
District Conference


May 27 - 31
RI Convention - Melbourne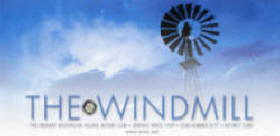 | | | | | | | |
| --- | --- | --- | --- | --- | --- | --- |
| | | | | | | |
Rotary is a leadership organization made up of local business, professional and civic leaders who meet regularly to get to know each other, form friendships and, through that, get things done in our local community. Rotary is the world's oldest and largest service organization (founded in 1905).