Meeting August 24, 2017 - Steve Wallace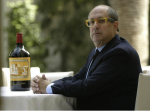 The founder of "Wally's" liquors and fine wines will give us his experience in the wine industry and an introduction to his new endeavors in the restaurant business.
Meeting August 31, 2017 - Colleges and Universities - Kick-Off Week

President Tom has in store a special "member participation" program. This weekend kicks off the College football season as students return to the classroom to begin a new school year. Tune up on your knowledge of universities and colleges (is there a difference?), history of our educational process and those big fall football games and teams (maybe even your alma-mater!) that excite the fans across the country. Bring your spouse!
Meeting September 7, 2017 - Sam Lagana

The NFL returned to Los Angeles in 2016 and Westside resident, Sam Lagana, was invited by the Los Angeles Rams to usher the team back into the nation's most iconic sports venue, as the Rams stadium announcer. As a child, Sam, who serves Pepperdine University as Associate Vice Chancellor, would enjoy Rams football with family friends at the Coliseum. In this Rotary Club presentation, Mr. Lagana will share the experience of sports announcing the Rams games with 91,000 fans and discuss the landscape and impact of the sports and entertainment Industry in Los Angeles.
Meeting September 14, 2017 - Shelley Hoffman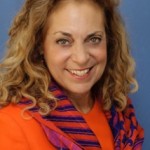 From her personal experience with her son, Shelley will discuss her involvement with the National Alliance of Mental Illness.
Meeting September 21, 2017 - Fr. Jim Heft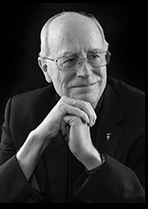 Founder of the Institute for Advanced Catholic Studies at USC, Fr. Jim in no stranger to controversial subjects crossing all religious faiths. An intellectual and engaging speaker, it will be a meeting you won't want to miss.
Meeting September 28, 2017 - James Gelvin
James Gelvin is a professor of history at UCLA and an expert on the social, cultural and political history of the modern Middle East, and has focused his research on Greater Syria. Not much to talk about in that area of the world, is there!
Meeting October 5 - Evening Club Assembly
This will be an evening meeting beginning at 5:30 p.m. at the home of our valued member, Sally Brant. We will review the Avenue of Service projects where you can participate. Results of a special committee recommendations will be open for discussion. Since this is oriented to the direction of the WVRC in 2017-2018, it will be members only, no guests.
---