Welcome to the Friendly

Westwood Village Rotary Club

Meetings Thursday noon @

Hillel at UCLA




574 Hilgard Avenue, Los Angeles, CA 90024


Except Fourth Thursday of the Month on Zoom


Mailing Address: PO Box 24114, Los Angeles, Ca 90024

A 100% Paul Harris Club!

UCLA Rotaract Webpage

Chris Gaynor

, President

Nevin Senkan,

International

Steve Day,

President Elect

Diane Good

,

Youth and Vocational

Benjamin Fisher

, Vice President

Aaron Donahue,

Community

Nancy McCready,

Secretary

Marsha Hunt,

Peace

Terry M. White

,

Treasurer

Tom Barron,

Director-at-large

Ronald Lyster

,

Webmaster

Mark Rogo

,

Membership

Jim Crane,

Sergeant-at-Arms

Aly Shoji,

Social Media
*
Last Zoom Meeting
*
Events
June 1 - Cozette Vergeri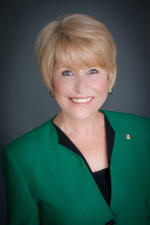 Cozette Vergari is a member of the Rotary Club of Westchester. Cozette established her own firm in 1996, subsequently overseeing well over 1000 client matters in Trusts and Estates and Family Law. Cozette has served in a leadership capacity in many civic organizations including the Westchester Rotary Foundation, Selective Service Board (Los Angeles Region), Neighborhood Council Westchester / Playa, LAX Coastal Area Chamber of Commerce, Airport Marina Counseling Service, and 1736 Family Crisis Center. Cozette served as our District Governor (2017-2018). She was instrumental in sponsoring Rotarians Fighting Human Trafficking - which will be the topic of her talk today.


June 8 - Wendy Caldwell
Wendy Caldwell, a native of Canada, graduated with her Bachelor of Music in Piano Performance from Acadia University in Nova Scotia, receiving the Birks Medal in Music as the top graduate. She went on to study at the University of Toronto where she obtained her Artist Diploma. She now serves as a lecturer at the UCLA Herb Alpert School of Music, and she will be bringing us another excellent musical performance.
June 15 -
Yang Shen Craft Talk

Yang Shen gives his craft talk today. Don't miss it!
June 22 - President Chris' Swan Song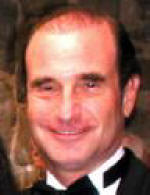 Bid adieu to our two-time president Chris as he gives is swan song - in advance of his demotion on Sunday.
June 29 - Dark
2023
May 27-31 - RI Convention - Melbourne
June 25 - Demotion Party @ Whiskey Reds
August 10 - DG Makiko Nakasone
November 19 - Foundation Celebration
2024
May 3-5 -

District Conference


May 25-29 -

RI Convention - Singapore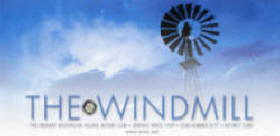 Rotary is a leadership organization made up of local business, professional and civic leaders who meet regularly to get to know each other, form friendships and, through that, get things done in our local community. Rotary is the world's oldest and largest service organization (founded in 1905).