Nancy McCready,

President

Nevan Senkan,

International

Adel Shalaby,

Incoming Pres

Phil Gabriel,

Youth

Diane Good,

Sec. and Immediate P.P.

A

aron Donahue

,

Community

Terry M. White

,

Treasurer

Marsha Hunt,

Peace

Michael Newman

,

Membership

Ronald Lyster

,

Webmaster

Tom Barron,

Programs

Aly Shoji,

Social Media

Jim Crane,

Sergeant-at-Arms

Steve Day

,

Foundation

Mark Rogo,

Director at Large
*
Last Week's Zoom Meeting
*
2020
October 29 - Greg Fischer
Greg is a historical expert on the development of Westwood. Born in Santa Monica, California in 1952, and raised in the Westwood section of Los Angeles, he attended St. Paul the Apostle Grammar School and Daniel Murphy High School (1970). He went on to Loyola University of Los Angeles (now LMU) graduating in 1974 with a BA in Political Science.
Greg has been active in civic affairs for years including serving as president and board member of the HolmbyWestwood Property Owners Association, member of the parish council for St. Paul the Apostle Church and a member of the Westwood Village Chamber of Commerce, during a period of about 10 years when he worked in Westwood Village running a business. A member of Downtown Cathedral Associates, he also formed a group of Downtown residents to work on the Police Administration Building perimeter as there was no current funding to maintain the exterior of the site (this situation has been corrected). He holds a seat on the Los Angeles Regional History Planning Group which meets at the Huntington Library.
He will present a series of photos showing and discussing how Westwood Village began along with the surrounding neighborhoods.
November 5 - John Harlow
John is a British-born American citizen and is currently Managing Editor of the UCLA Magazine. He will discuss an article he wrote on how UCLA is providing solutions to the climate change issues confronting the world.
November 12 - Chris Gaynor
Chris will present the second part of "My Favorite Vacation" series. Following the lead of Lyster and More, he will take up the entire time discussing his vast array of his travels.
November 19 - Robert Wang
Do you understand the history of the Opium Wars in mid-19th century China? You will find out. Robert Wang wrote The Opium Lord's Daughter, a dramatic novel told from both a Chinese and Western perspective about a transformational period in East-West history.
November 7 - Virtual District Foundation Celebration
2021
April 17 -21 -

District Humanitarian Trip to Costa Rica
June 12-16 -
Rotary International Convention
(Taipei, Taiwan)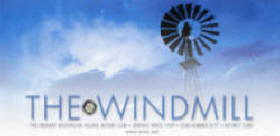 Rotarians of the Month
July, 2020
Ron Lyster
August, 2020
Ed Gauld
September, 2020
Steve Day
Rotary is a leadership organization made up of local business, professional and civic leaders who meet regularly to get to know each other, form friendships and, through that, get things done in our local community. Rotary is the world's oldest and largest service organization (founded in 1905).