Nancy McCready,

President

Nevan Senkan,

International

Chris Gaynor,

President Elect

Phil Gabriel,

Youth

Tom Barron,

Secretary

Aaron Donahue,

Community

Terry M. White

,

Treasurer

Marsha Hunt,

Peace

Mark Rogo

,

Membership

Diane Good

, Director

Ronald Lyster

,

Webmaster

John O'Keefe,

Programs

Steve Day

,

Foundation

Aly Shoji,

Social Media

Jim Crane,

Sergeant-at-Arms
*
Last Zoom Meeting
*
Events
February 3 - Rafe Esquith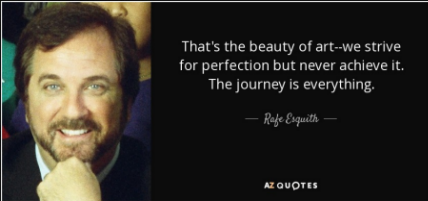 Rafe Esquith, a 1981 graduate of UCLA, is a teacher who taught at Hobart Boulevard Elementary School from 1984 until his resignation in 2015. Many of his students, who were all from a community of poor and immigrant families, started class very early, left late, and typically achieved high scores in standardized tests. Esquith has authored books about teaching and his annual class Shakespeare productions were featured in the 2005 documentary
The Hobart Shakespeareans
. His teaching honors include the 1992 Teacher of the Year, for The Walt Disney Company's American Teacher Awards, a Fellowship from Johns Hopkins University, Oprah Winfrey's $100,000 "Use Your Life Award," Parents Magazine's "As You Grow Award," National Medal of Arts, and Esquith was made an honorary
Member of the Order of the British Empire
. He gave a TED talk about this subject in 2012.

February 10 - Fr. Gil Martinez and Rabbi Erez Sherman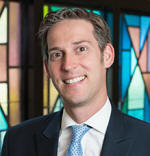 Rabbi Erez Sherman was ordained from the Jewish Theological Seminary of America in May 2009, where he was awarded the United Synagogue Award for Congregational Service. He is also a graduate of Albert A. List College and Columbia University (with degrees in Music and Talmud), where he wrote his thesis, "Music in the Synagogue in the 21st Century." Since July 2014, Rabbi Sherman has served as a rabbi at Sinai Temple.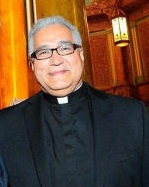 Fr. Gilbert Martinez is pastor of St. Paul the Apostle Catholic Community in Los Angeles. He was ordained a priest on May 13, 1995. He served from 2006 to 2018 as pastor of the Church of St. Paul the Apostle in New York City. A native of El Paso, TX, Fr, Gil was reared in California. He completed a bachelor of science degree in conservation of natural resources from the University of California at Berkeley. He worked for seven years as a National Park Service Ranger at Grand Canyon and Big Bend National Parks before joining the Paulist novitiate.

The topic will be how they are planning to are get their congregations back as the pandemic is easing off.
More Programs....
2022
January 25

- District Breakfast
March 19

- Pageant of the Arts Competition
April 18 -24 - District Trip to Puerto Rico
June 3 -9
- RI Convention (Houston, Texas)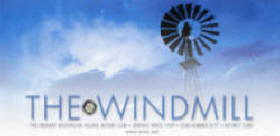 Rotarian of the Month

(October)



Terry White
Rotarian of the Month

(November)



John O'Keefe

Rotarian of the Month

(January)



Tom Barron
Rotary is a leadership organization made up of local business, professional and civic leaders who meet regularly to get to know each other, form friendships and, through that, get things done in our local community. Rotary is the world's oldest and largest service organization (founded in 1905).