Nancy McCready,

President

Nevan Senkan,

International

Diane Good,

Sec. and Immediate P.P.

Phil Gabriel,

Youth

Terry M. White

,

Treasurer

A

aron Donahue

,

Community

Michael Newman

,

Membership

Marsha Hunt,

Peace

Tom Barron,

Programs

Ronald Lyster

,

Webmaster

Steve Day

,

Foundation

Aly Shoji,

Social Media

Jim Crane,

Sergeant-at-Arms

Mark Rogo,

Director at Large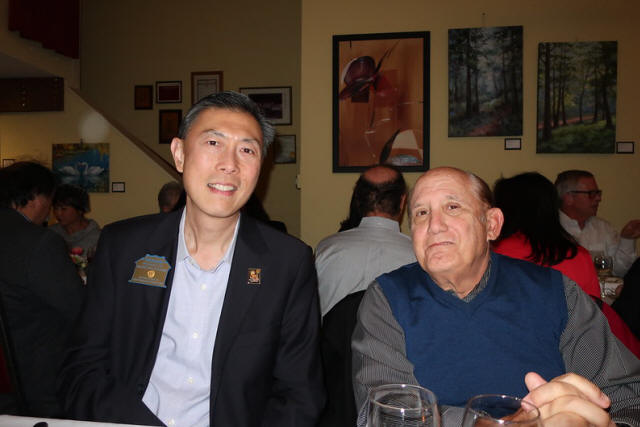 *
Last Week's Zoom Meeting
*
Events
April 15 - Stephen A. Privett, S.J.
Fr. Privett is the President of Verbum Dei High School in Watts. Having spoken to the WVRC previously, he will give us an update on the success of the "Verb" students during the pandemic.
April 22 - Cozette Vergari
Cozette, a former District 5280 governor, is heading up a committee dedicated to fighting human trafficking. She will inform the Club of her activities, goals and mission to eliminate this awful abuse of humans.
April 29 - Al Scates
Retired UCLA volleyball coach. Al has won a record setting 19 NCAA volleyball championships. This is the most championships of any men's NCAA sports programs. His winning record percentage of .812 is one of the best ever in collegiate history. He was the only coach to guide his teams to three successive titles three times, including four straight from 1981-84. He was named coach of the year 5 times. A special program where Al will be interviewed by former player, Tom Stillwell.
May 6 - Dr. John Mulchaey
Dr. John S. Mulchaey is Director and Crawford H. Greenewalt Chair at the Carnegie Observatories, Pasadena's oldest scientific establishment and a world leader in research on the evolution of the universe. In addition, Dr. Mulchaey is Science Deputy of the Observatories' parent organization, The Carnegie Institution for Science, where he oversees scientific developments throughout the Institution's six departments which span the physical and biological disciplines.

Mulchaey earned his B.S. in Astrophysics from UC Berkeley, and his Ph.D. in Astrophysics from the University of Maryland. He was a Carnegie Postdoctoral Fellow before joining the Observatories as a staff scientist in 1999, and served as Associate Director for Academic Affairs before being named The Observatories' 11th Director in 2015. Today, Mulchaey oversees Carnegie's main campus in Pasadena as well as The Observatories' large-telescopes facility in Las Campanas, Chile. He is also on the Board for the Giant Magellan Telescope, a next-generation telescope being designed in Pasadena.

Dr. Mulchaey's research focuses on many key areas in astronomy, including dark matter and black holes. In 1993, he led the team that discovered large amounts of dark matter in the local universe, a discovery that received front-page coverage in The New York Times and a feature in Time magazine. In 2016, he appeared in the press as part of the team following a mysterious fast radio burst for the first time. He is also a frequent consultant to NASA and the National Science Foundation.

Dr. Mulchaey also leads numerous Carnegie outreach and educational activities throughout Los Angeles and beyond. He created the annual Carnegie Observatories Astronomy Lectures, a popular series held each spring at The Huntington Library. He hosts astronomy nights at many schools; secured funding for the creation of science rooms at three local elementary schools; and founded a program for gifted high school science students. In 2020 he received the Helios Award, part of the international Rotary Humanitarian STAR Awards program, for his achievements in scientific education.

Mulchaey's presentation "Eyes on the Universe" will discuss how Carnegie Observatories is the leading center of astronomy research and discovery.
2021
April 17 -21 -

District Humanitarian Trip to Costa Rica
May 14-16 - District Conference
June 12-16 -
Rotary International Convention
(Virtual)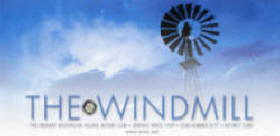 Rotarians of the Month
2020

July
Ron Lyster

August
Ed Gauld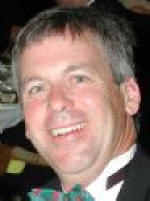 September
Steve Day

October
Diane Good

November
Terry White

December
Tom Barron
2021

January
Marsha Hunt

February
Carol Rosen
March
Mark Rogo
Rotary is a leadership organization made up of local business, professional and civic leaders who meet regularly to get to know each other, form friendships and, through that, get things done in our local community. Rotary is the world's oldest and largest service organization (founded in 1905).