Welcome to the Friendly

Westwood Village Rotary Club

Meetings Thursday noon @

Hillel at UCLA




574 Hilgard Avenue, Los Angeles, CA 90024


Except Fourth Thursday of the Month on Zoom


Mailing Address: PO Box 24114, Los Angeles, Ca 90024

A 100% Paul Harris Club!

UCLA Rotaract Webpage

Tom Barron,

Director-at-large

Steve Day

, President

Nancy McCready

and

Nevin Senkan

,

International

Jim Crane,

Sergeant-at-Arms

Benjamin Fisher,

President Elect

Diane Good

,

Youth and Vocational

Gordon Fell

,

Foundation

Nancy McCready,

Secretary

David Stover

,

Community

Mark Rogo

,

Membership

Terry M. White

,

Treasurer

Marsha Hunt,

Peace

Aly Shoji

,

Social Media

Ronald Lyster

,

Webmaster
*
Last Zoom Meeting
*
Events
October 5 -
Fiona Ma
@
Hillel at UCLA
Fiona Ma is California's 34th State Treasurer. She was elected on November 6, 2018 with more votes (7,825,587) than any other candidate for treasurer in the state's history. The State Treasurer's Office was created in the California Constitution in 1849. It provides financing for schools, roads, housing, recycling and waste management, hospitals, public facilities, and other crucial infrastructure projects that better the lives of residents. Treasurer Ma has been a licensed CPA in California since 1992 and holds a Bachelor's Degree in Accounting from the Rochester Institute of Technology (NY), a Master's Degree in Taxation from Golden Gate University (SF), and an MBA from Pepperdine University.
October 12 - Gina Greblo and Jill Mather @ Hillel at UCLA
Jill Mather

: Jill Mather is a dedicated community leader on a mission to transform the mindset of littering in America, starting with the San Fernando Valley. As the founder of the 501c3 organization Volunteers Cleaning Communities, she has established a range of impactful programs such as "Adopt 1 Street," "Litter Scavenger Hunt Program," "Environmental Awareness Day," and "Earth Day Event" to engage community members in environmental stewardship. Jill is also a passionate advocate for positive change in her Chatsworth, California, hometown. She serves in various leadership roles, including President of Diamondhead HOA, Secretary of Chatsworth Neighborhood Council, and active membership in several chambers and community organizations.



Gina Greblo

: Gina Greblo, a proud Los Angeles native, possesses a love for the city's natural beauty and a strong commitment to its preservation. Six months ago, she took a stand against the litter plaguing LA streets, starting with a single recycled grocery bag and quickly upgrading to a farmer's market rolling cart, clearing numerous bags of debris. Gina's concern for the environment grew as she documented her cleanup efforts on Nextdoor, transforming her personal mission into a citywide movement. Through her dedicated leadership, she's inspired individuals from girl scouts to retirees to join her in monthly cleanups, fostering a powerful force for change. Beyond litter removal, Gina has fostered genuine community bonds among business owners and cleanup volunteers who say they come for the cleanups but they return for the sense of community she nurtures. Gina isn't just a guardian of Los Angeles' natural beauty; she's a catalyst for the vibrant communities that make the city truly special.
October 19 - Michael Goldstein @ Hillel at UCLA
Michael B. Goldstein founded his law firm, Michael B. Goldstein, a Law Corporation, in 1996, after having worked as an attorney since 1993. Since that time, he has represented thousands of clients, winning tens of millions of dollars in restitution for them. As lead attorney for the firm, he conducts depositions, mediations, arbitrations, and trials. He interviews prospective clients and witnesses, negotiates case settlements, makes court appearances and drafts legal pleadings. He has three children, including one with special needs, and spends much of his free time with his family. He also serves as a mentor and coach to other lawyers and business professionals.
October 26 - Steve Cotton on Zoom
Steve Cotton is a sweet potato farmer (he and his family own 25,000 acres) from Northern California.
November 2 - Amie Quigley @ Hillel at UCLA
Amie Quigley oversees three programs for people experiencing homelessness. The Hollywood Healthcare Partnership, co-created with the Los Angeles County Department of Mental Health, provides several services for housing and health care, partnering with local agencies such as Step Up on Second, The People Concern, Housing Works, My Friend's Place, the Center in Hollywood and the Saban community health clinic. The Lord's Lighthouse ministry offers communal gatherings with meals and spiritual practices collaborating with dozens of local faith organizations in Los Angeles. The Hollywood Refuge shelter operates for three months of the year specifically targeting for individuals suffering with grave disabilities, acute physical and mental health challenges.
November 16
Lucy Tseng
Coaching Practice
November 23
Happy Thanksgiving!
November 30
Social Activity (To Be Announced)
2023
October 14
- Clean up
October 14 - Sip & Sea Wine Party (Chris and Rose Gaynor)
October 28
- Peace Walk
November 5 - Spouse's Event (Peter and Shirley More)

November 19 - Foundation Celebration

2024
April 2-9 - Humanitarian Trip to Equador

April 27 - Rotarians at Work Day

May 3-5 - District Conference

May 13 - RI Pres. McInally's Luncheon

May 25-29 - RI Convention - Singapore

May 30 - June 5 - Japan post Convention tour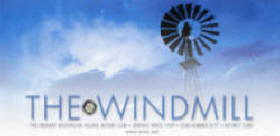 Rotary is a leadership organization made up of local business, professional and civic leaders who meet regularly to get to know each other, form friendships and, through that, get things done in our local community. Rotary is the world's oldest and largest service organization (founded in 1905).